Hello, Nostalgia..


Itching to chat with your friends and new people like it's 1999? Want to experience what social networking was like before myspace and facebook? You have wandered into the right place, Wildman Productions proudly presents our latest foray into supporting old software, we have developed a suit of servers to allow you to use the very same messaging platforms from the good old days, we currently support the AIM and Yahoo platforms, with old world ICQ support arriving soon.

The official wildman productions (and phoenix) Discord: http://discord.gg/WE55dw8

A WEBSITE MIGRATION IS UNDERWAY: Phoenix is moving to a real site host soon, to join its sister projects on the wildman productions main server: https://phoenix.wildman-productions.org



Database Maintenance
---
Posted by: Wildman on: Dec/22/2020



We are currently working on some pretty hefty database migration and clean up. Anyone with issues logging in, get in contact with either myself or tonyshowoff on the Underground AOL Discord here



Group Chat Like its 1996
---
Posted by: Wildman on: Oct/24/2020


Phoenix Desktop chat rooms subsystem is now in a working state.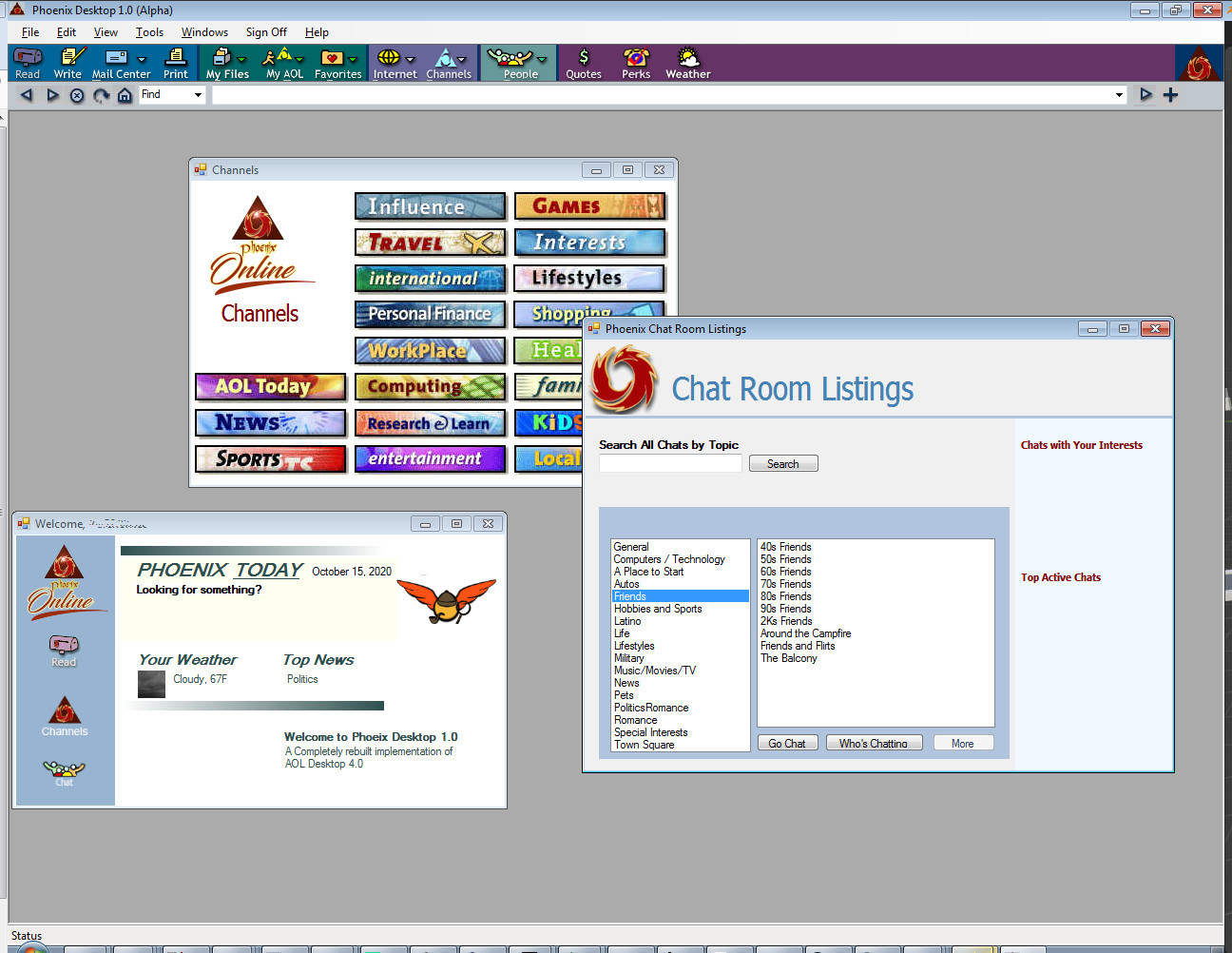 ICQ Limited
---
Posted by: Wildman on: Oct/04/2020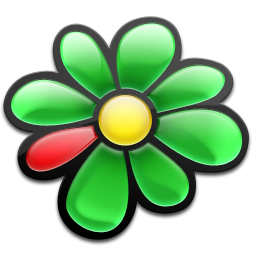 Rudimentary Support for ICQ clients in the 2000b / 6.5 range is now enabled. ICQ support is still in development,
so ICQ clients will still be in a rather crippled state.


-Welcome-
---
Posted by: Wildman on: Aug/30/2020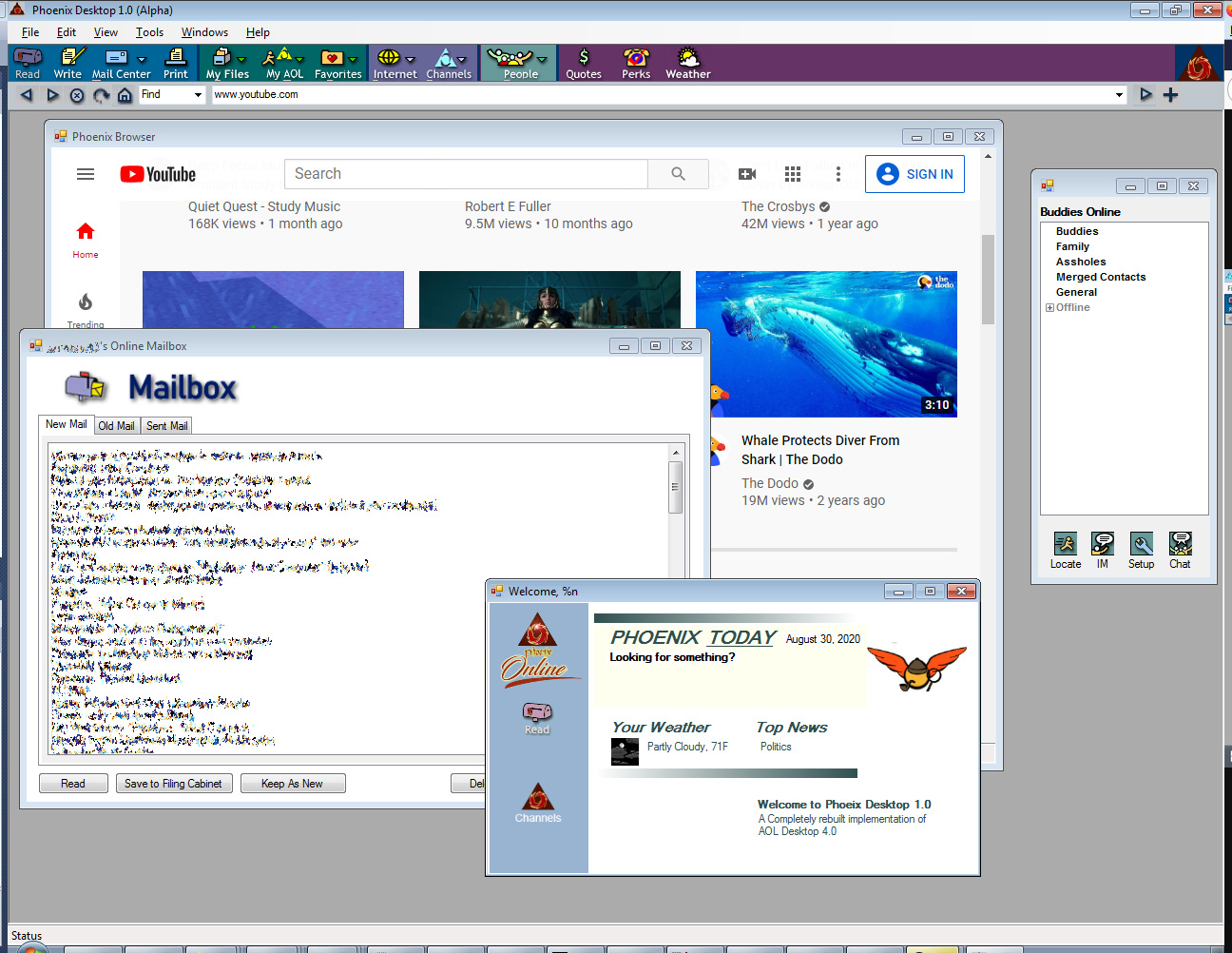 For those of you who don't follow all the news, A clone of AOL has been in development (somewhat) under the radar for the last few months, and here are the results of that intense labor effort, Phoenix Desktop 1.0.1 This build is still alpha, meaning several things are yet to be implemented. This release will allow for community members to begin creating custom content for the channels, over on the new domain
Break Through The 5.9 Barrier!
---
Posted by: Wildman on: Jun/02/2020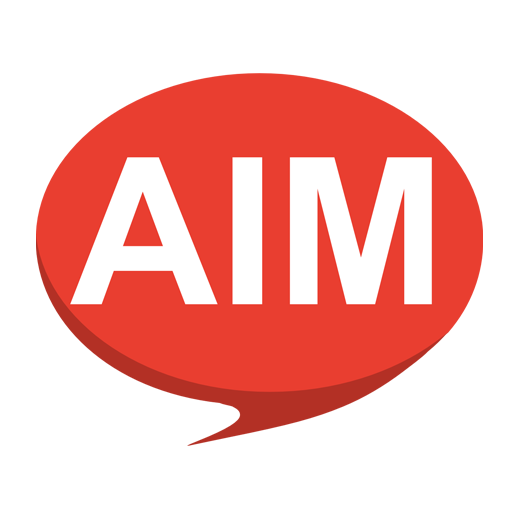 AIM 6.0
AIM 6.0 support is here.
This is basic preliminary support, more advanced features are still to be implemented.
Important notice regarding contact list editing: Here