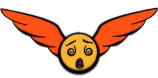 Due to the recent attack on our servers, it is STRONGLY advised to change your password immediately! We recommend not using a password you have used for other things, just in case. We deeply apologise for this breach, great measures are being enacted in an effort to keep an event like this from happening again, the attacked server has been permanently retired, and all services moved to a new faster, more secure linux server.

in our pledge to defy the censorship crusade all big tech platforms seem to be currently engaged in, the potential for attempted attacks is greater than ever, we will try our hardest to fend off the goon squad that would have any dissidents like Phoenix silenced, and we will not give up, nor will we be coerced into compliance.

Some sections of the website are currently disabled, a code audit is underway to ensure nothing malicious has been hidden in the scripts.